All Seasons
Looking for quality lawn care services at an affordable price?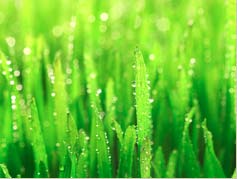 Element Sprinklers provides affordable high quality mowing and lawn care services for businesses and homeowners in Billings and surrounding areas.
Whether you need your lawn mowed and trimmed, just mowed, or if you're interested in having your property seeded, fertilized, aerated, lawn treatments or a combination, you can depend on Element Sprinklers. We also install complete sprinkler systems. Request service today and see what we can do for your lawn.
Our Services
Complete Sprinkler Installation Services
We provide complete sprinkler installation services, regardless of whether you're moving into a brand new property, or maybe a preexisting property, we can develop and install the best suitable sprinkler system for you. All of our new devices fulfill industry requirements for normal water utilization, and conservation methods. All newly installed sprinkler systems have a 2-6 year parts and labor warranty. We would be happy to provide you with a free quote. Contact us today!
• Design
• Installation
• Sprinkler Repair
• Service
• Drainage
• Spring Sprinkler Start up Services
• Winterize Sprinkler/Blowouts
Lawn Maintenance Services
Yard Maintenance helps your lawn look stunning and lush. We know lawns, it isn't just grass - it is an investment. An investment of not only time and money, but also of dreams and fond memories. Of course you want your lawn to be perfect. Element Sprinklers' Lawn Maintenance Services, including eliminating clover or dandelions and preventing crabgrass from appearing, helps your grass look beautiful in addition to staying healthy. Assisting you to achieve the excellent lawn you've always wanted; we recommend four to six lawn maintenance applications per year. Contact us today to setup a schedule.
• Weekly mowing maintenance
• Spring cleanups
• Fall cleanups
• Lawn Aeration
• Thatching
• Lawn maintenance
Snow Removal Services
Element Sprinklers snow removal services focuses primarily on commercial properties. We treat our customers properties like our own. Our reputation is created on the actual principle of taking commercial snow removal to a premier level by having an industry leading focus involving professionalism and innovation. Why don't we prove what we can do, give us a call!
Golf Construction Services
•Tee Box renovation and development
• Bunker Maintenance/development
• Greens
• Irrigation additions and replacements
Why Choose Us?
Small compnay focusing on customer service
When you call, we answer, if we are on a job we call back within 24 hours
Personailized and professional service
Service Request
If you have a need for lawn maintenance or snow removal click the service request button and fill out the form. We will call you back to schedule your requested service.